CTBUH Returns Home for the 2022 Conference
With one of the longest histories of any modern city in building skyscrapers, Chicago is perfectly positioned to contemplate the integration of tall buildings into our urban fabric—and push architectural boundaries from both a technical standpoint and a socially responsible one. With a world-famous skyline that contains buildings like the Willis Tower, The St. Regis Chicago, Aon Center, Marina City, and the iconic John Hancock Center (now 875 N. Michigan), and an eponymous architectural style that emphasizes height through vertical lines, Chicago is a laboratory for architectural innovation and experimentation.
Chicago is also the United States' third-largest city and borders the country's largest freshwater lake—the massive Lake Michigan—granting Chicago the potential to lead urban environmental stewardship policies as climate change threatens resource access.
When contemplating new challenges of density, carbon, climate change and the demand for better social, economic, and environmental outcomes, Chicago is an ideal city to host this year's CTBUH 2022 International Conference on "Tall Excellence: Seeking the Ideal in Vertical Urbanism."
Visas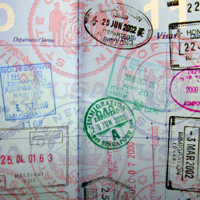 Generally, a citizen of a foreign country who wishes to enter the United States must first obtain a visa. If you are coming from outside of the United States and therefore require a visa invitation letter, please email a request to registration@ctbuhconference.com once you have completed and paid for your registration. We will then email you an invitation letter to attend the conference.
International Travel to the United States
The health and safety of our attendees is the highest priority. Several resources are available to passengers arriving from international destinations, specifically related to health requirements. The United States State Department offers information and answers to frequently asked questions. In addition, the Centers for Disease Control (U.S. Department of Health & Human Services) offers travel guidance and an assessment of what is needed to safely enter the country. Please check with your airline for additional requirements and procedures.
Weather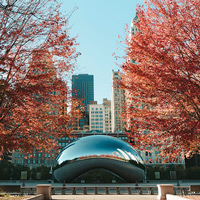 Chicago experiences all four seasons and should be enjoying pleasant fall weather during the CTBUH 2022 International Conference held in November. This season is typically sunny, breezy, and has a low chance for rain or snow. Daily temperatures at this time are typically 52°F to 44°F (11°C to 7°C). You will want a warm jacket and headwear in the evening, as daily low temperatures are typically a bit cooler, at about 44°F to 37°F (7°C to 3°C).
Getting Around Chicago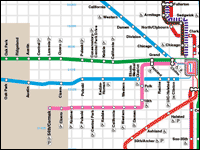 The best way to get around town is either by taxi, bus, or train. To use the public transport system you will need to buy a Ventra card. The card can be obtained and loaded with credit at numerous transit stops across Chicago, including at O'Hare and Midway International Airports. The Chicago Transit Authority (CTA) offers a bus system and a train system called the L, which has 8 lines servicing various parts of the city. The Brown, Orange, Green, Pink, and Purple lines service the Loop area of Downtown Chicago, which has eight stops. The Metra is another train system that services the area, with the closest stops nearest the venue being Union Station and Ogilvie Transportation Center.
Currency: USD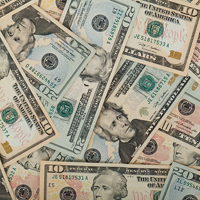 In Chicago and throughout the United States, the United States Dollar (USD) is the standard currency. For the current exchange rate, and conversion to other world currencies, see a currency conversion guide. Currency exchange is available at most banks, hotels, and international airports. Chicago banks offer the same range of services typical in other western nations, and cash withdrawal machines or ATMs are widespread. Banks are generally open 9am-5pm Monday to Friday, but some banks offer extended hours. Be aware that most banks are typically closed on Sundays.
Emergency Numbers in the United States
The telephone number for the emergency services of police and ambulance is "911."